Painting from your photo template
Kristin Bonn produces paintings and portraits from the photo, on request as an acrylic painting or drawing. You will receive your hand-painted picture within a few weeks.
Individual portraits based on your photo template
People had their portraits taken as early as the Renaissance and Baroque periods. At that time, however, it was still quite tedious and difficult to get a high-quality portrait painting. For days or weeks, the subject had to sit for the artist's portrait - in a rigid posture, almost completely motionless. Today the process is much easier and more convenient. Just send a photograph of the person to be portrayed to Kristin Bonn, and a little later you'll have a unique painting in your hand, with no back pain. The result is far more personal and atmospheric than any photo print, but every smile, every highlight and every muscle fibre can be clearly recognized. Kristin Bonn immortalizes your professional, private or sporting success or make a hand-painted memory of a loved one for you.
Individual & hand painted

Personal coordination

Highest quality

All sizes possible

High quality acrylic paints
With frame on request 

Worldwide delivery
Choose between different techniques
If you want a painting from a photo template, you may choose between several techniques. The artist creates portraits for you in high-quality acrylic or as a drawing. You can decide for yourself whether you want a pure head portrait or whether the picture should show the entire torso or the whole person.
Photorealistic portraits of animals
But not only people can be portrayed. Many people live so closely with their pets that it creates a real, deep bond between the pet and its owner. This can be expressed in an individually painted portrait. Whether dog, cat or parrot: Kristin Bonn paints highly realistic animal portraits for you, which are characterized by great empathy and attention to detail. The painter precisely captures for you the shine its eyes and the diverse structures of fur or plumage in acrylic, in ink or as a drawing.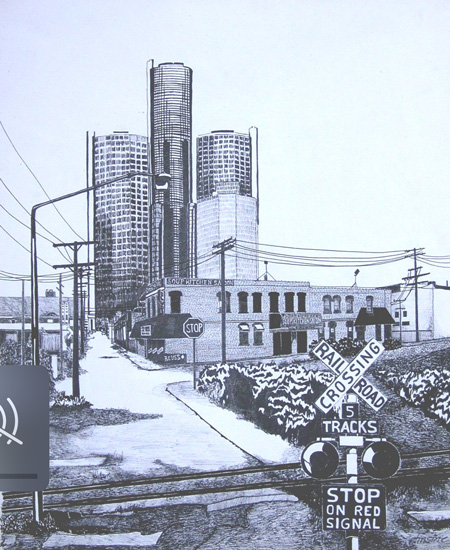 Drawings of houses & buildings
Houses are also very popular motifs, as old buildings often have memories and intense feelings attached to them. This could be the common family heirloom in the country, an estate, an old mill or a half-ruined barn where you spent your childhood. In this context, people also keep asking about urban scenes. As the client, you simply provide the painter with your photography - this can also be an old black and white photo - and Kristin Bonn creates a realistic painting for you using your favourite technique.
Unique interior portraits
Photorealistic renditions of certain interior scenes are also popular. Such scenes can - in the style of a still life - be very calm and static or have a moving, narrative picture message. Be it a classy hotel suite or factory building, a cosy reading corner or a robust farmhouse parlour: let the photo of a particularly charismatic interior be immortalized by hand - an unforgettable memory for the person receiving the gift!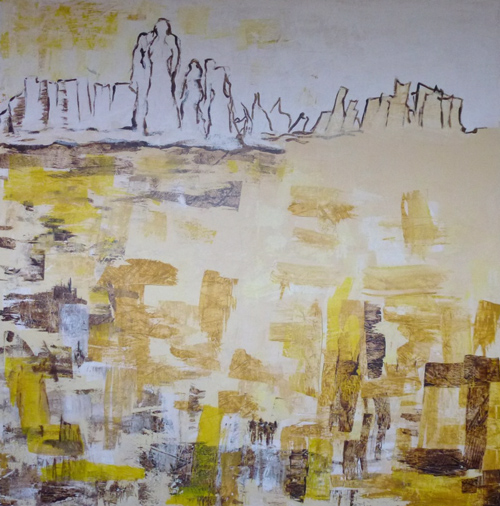 Individually painted - based on your template
No matter how small or large your photo template may be: the hand-painted portrait of your favourite motif can be of any size, from the mini portrait to the expansive dimensions of 200 x 300 centimetres. This is how Kristin Bonn adapts the picture to your personal wishes and preferences. If you have any questions about the production time, prices or the like, simply contact the artist personally using the contact form on this homepage.
So gehts - Ihr Gemälde vom Foto

Send information about your idea, specifications, existing images or photos.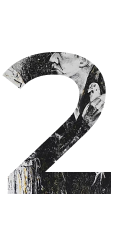 Confirming provided information and establishing of contact
Kristin Bonn is checking provided information and will contact you for additional information.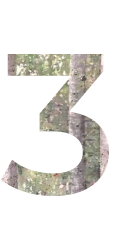 Start of commissioned painting
Your new picture will be painted according to wishes and agreements.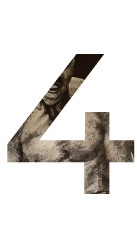 Interim agreements / previews by email
For the best results, you will be informed of the commission's current status by email, WhatsApp or Instagram.
Payment / delivery of your artwork
After the painting is finished, the invoice will be issued. The handover / shipping will be discussed individually.
The artwork in your hands!
Your new painting by Kristin Bonn according to your wishes is in your hands.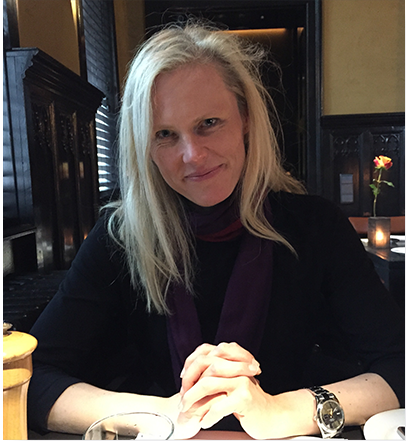 Kristin's style is based on a combination of abstract and realistic, sometimes surreal elements. She works in multiple techniques, including painting, drawing and sculpting. Based on over 20 years of experience in commissioned painting for private and corporate customers, she has made a name for herself in the art scene.
Vielen Dank für das wunderbare Bild. Das Werk entspricht in allen Punkten unseren Erwartungen. Es wird uns immer an eine schöne Zeit erinnern.
Die Abwicklung war unkompliziert, eine termingerechte Lieferung, gerne wieder.
Was für ein geiles, emotionales Geschenk von meinem Mann! Danke an Kristin Bonn die meine damaligen Gefühle 1:1 auf die Leinwand geschafft hat. A Moment like this…
Das Bild von meinem Kater "Oscar" übertrifft meine Erwartungen! Kristin hat den Kater, vom Foto inspiriert, realistisch getroffen, es wirkt natürlich und authentisch! Besonders hervorheben möchte ich die unkomplizierte Korrespondenz zum Auftrag und die schnelle Lieferung. Nochmal vielen Dank, die ganze Familie hat Freude an diesem tollen Bild!
Neben ihren ausgezeichneten künstlerischen Fähigkeiten, zeichnet sich Christine vor allem durch ihre Tiefgründigkeit bei der Auswahl der Motive aus. Für unser Gym haben wir ein riesiges Motiv aus dem Film "Rocky" anfertigen lassen. Ursprünglich hatten wir einfach ein Bild gewählt, welches uns gefällt. Christine hat uns auf die Wichtigkeit einer Geschichte – die Tiefgründigkeit – hinter dem Bild hingewiesen. Erst dieser essentielle Hinweis hat uns einerseits die richtige Auswahl ermöglicht und andererseits Christine die notwendige Bedeutung und den Spirit geliefert, welche ihre Arbeit einzigartig macht.
Stimmung, Farbauswahl und Aura hätten nicht besser sein können. Wenn du etwas wirklich Besonderes möchtest, etwas, das eine Geschichte erzählt, bist du hier 100% richtig.
Frequently asked questions