Whether acrylic painting, mixed media, ink or drawing, Kristin Bonn offers commissioned painting and individual art paintings to her customers.
You want a painting that depicts your ideas or beloved scenarios or settings you cherish. As a special gift for you or someone important to you. Painting inspired by a photo or according to your ideas and specifications painted individually.
You are looking for a painting that is specifically tailored to your setting in color, style and object.
Painting to match the wall and room design. For individuals, companies and interior decorators.
You want to make a professional, private or sporting success imperishable. You want to get inspiration from a self-portrait in a successful future or a memory of a loved one or pet.
In acrylic painting you can paint with a coarse style forming a characteristic surface as well as in a smooth or a delicate manner. Depending on the desired style, realistic or abstract and moving results with a relief-like structure can be achieved. Painting grounds for acrylic pictures are canvas, wood or wrapping paper: Depending on the desired style, realistic or abstract and moving results with a relief-like structure can be created. Painting surfaces for: Acrylic , wood or wrapping paper:
Paint is applied with a spatula or brush

Painting surface pretreated with acrylic paste:
Mixed media on canvas, wood, paper:
Painting ground: Addition of sand to achieve a coarse surface.
Painting medium:  mixing in crayon, depending on the object also lightening coloured pencils and or ink. This is especially recommended for more abstract subjects or backgrounds.
Drawings on paper: Often the combination with coloured pencils to give accents or colour to the black and white drawing.
Kristin Bonn uses other mixing techniques (watercolour, crayon, charcoal, coloured pencil, ink, wax) on paper to create surprising effects.
Drawing on paper
Pen & Ink with Rapidograph. Suitable for drawings of graphic subjects (e.g. architecture), but also to achieve sharp-contoured results
With light resistant ballpoint pen, for more playful work
With pencil or coloured pencil
How does commissioning paintings work?

Send information about your idea, specifications, existing images or photos.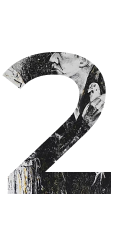 Confirming provided information and establishing of contact
Kristin Bonn is checking provided information and will contact you for additional information.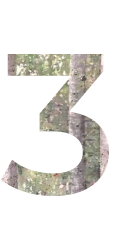 Start of commissioned painting
Your new picture will be painted according to wishes and agreements.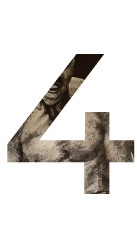 Interim agreements / previews by email
For the best results, you will be informed of the commission's current status by email, WhatsApp or Instagram.
Payment / delivery of your artwork
After the painting is finished, the invoice will be issued. The handover / shipping will be discussed individually.
The artwork in your hands!
Your new painting by Kristin Bonn according to your wishes is in your hands.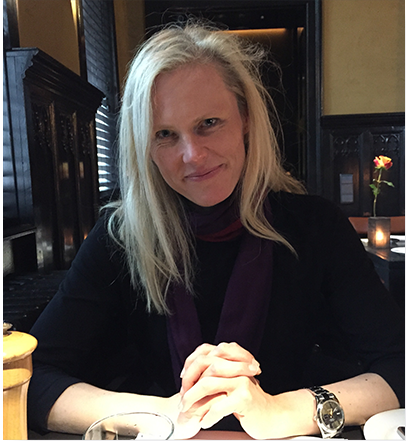 Kristin's style is based on a combination of abstract and realistic, sometimes surreal elements. She works in multiple techniques, including painting, drawing and sculpting. Based on over 20 years of experience in commissioned painting for private and corporate customers, she has made a name for herself in the art scene.
Vielen Dank für das wunderbare Bild. Das Werk entspricht in allen Punkten unseren Erwartungen. Es wird uns immer an eine schöne Zeit erinnern.
Die Abwicklung war unkompliziert, eine termingerechte Lieferung, gerne wieder.
Was für ein geiles, emotionales Geschenk von meinem Mann! Danke an Kristin Bonn die meine damaligen Gefühle 1:1 auf die Leinwand geschafft hat. A Moment like this…
Das Bild von meinem Kater "Oscar" übertrifft meine Erwartungen! Kristin hat den Kater, vom Foto inspiriert, realistisch getroffen, es wirkt natürlich und authentisch! Besonders hervorheben möchte ich die unkomplizierte Korrespondenz zum Auftrag und die schnelle Lieferung. Nochmal vielen Dank, die ganze Familie hat Freude an diesem tollen Bild!
Neben ihren ausgezeichneten künstlerischen Fähigkeiten, zeichnet sich Christine vor allem durch ihre Tiefgründigkeit bei der Auswahl der Motive aus. Für unser Gym haben wir ein riesiges Motiv aus dem Film "Rocky" anfertigen lassen. Ursprünglich hatten wir einfach ein Bild gewählt, welches uns gefällt. Christine hat uns auf die Wichtigkeit einer Geschichte – die Tiefgründigkeit – hinter dem Bild hingewiesen. Erst dieser essentielle Hinweis hat uns einerseits die richtige Auswahl ermöglicht und andererseits Christine die notwendige Bedeutung und den Spirit geliefert, welche ihre Arbeit einzigartig macht.
Stimmung, Farbauswahl und Aura hätten nicht besser sein können. Wenn du etwas wirklich Besonderes möchtest, etwas, das eine Geschichte erzählt, bist du hier 100% richtig.
Frequently asked questions